Video Art Lessons Designed for Teaching
1) Register for FREE to access our teaching blueprint AND get special educator pricing.
2) Choose the course of your choice to purchase and save over 50% off our public course price!
[discount only applicable to teachers & educators]
Curated step by step video drawing lessons for grades 1 - 12, designed to meet curriculum standards.


Facilitate world-class visual art lessons in your classroom in a snap! Save time and stress on lesson planning while your students benefit from learning art foundations affordably from school, home, or anywhere online. Simply select a course pack that's suitable for your class learning level, and get permanent access to these video art projects that you can use over and over again!



A message from Winged Canvas founder Fei Lu.
What do I get in each course / video art project?

Each art course contains a package of several modules -- and each one is an engaging art project! This is a done-for-you teaching system designed to give teachers back their time and energy to enjoy the creative experience with their students. It will empower every teacher — even those with zero art experience — to facilitate effective and engaging art lessons in the classroom or online!
Access a curated library of video lessons and teaching templates for educators to teach visual arts according to school curriculum standards. Enjoy the flexibility of bite-sized lessons taught step by step by professional art educators and award-winning artists!




Each course comes with the following art resources:


📺 Step by Step Video Art Projects in Bite-sized Lessons
👩‍🏫 Proven N.E.R.D. Teaching Methodology for the Creative Process
🖥️ Templates for Blended Learning & Asynchronous Teaching
📝 Printable Assignments & Worksheets
💯 Grading Assessments
Sign Up for FREE

Register for this program to access our teaching blueprint AND get special educator pricing -- Save over 50% off our public course price!



Teach Engaging and Fun Art Classes Both In-Person and Online

All Winged Canvas programs are designed to exceed Ontario Arts Curriculum standards, supplemented with teaching techniques and design thinking to nurture student success, confidence, and self-expression. Our video lessons are bite-sized and guided step by step from professional artists to accommodate shorter class periods and online learning.
Our Unique and Proven Teaching Methodology

At Winged Canvas, all of our art programs are founded on our four pillars of learning.
Nurture

- Inspire students with visual examples that introduce a new concept.

Explore - Identify, discuss, and interpret what was observed.

Recreate - Instructor demonstrates the technique or creative process (step by step).

Design - Students create within the theme, using the new concept or skill learned.
All courses use our unique N.E.R.D. teaching methodology to teach the creative process with proven results — leading to more confidence, well-being and creative expression. Lessons teach art concepts including the essential elements of art and principles of design, as well as techniques such as sketching, composition, blending, shading, colour theory, and digital art.
Help Us Change the Lives of Young Artists!

Winged Canvas has been proudly serving teachers in our community since 2014. We're excited for this new chapter of growth and possibility. See what past teachers have said about their experience with us!
With every course, you'll be able to:

📌 FACILITATE professional quality art lessons — even if you have no art experience!
📌 REDUCE your art lesson planning time to zero — and earn way better results.
📌 INSPIRE & SUPPORT each student's individual creative journey instead of trying to plan lessons that cater to the class average.
📌 MOTIVATE your most talented students with advanced lessons while supporting beginners and those with learning challenges — in the same class.
📌 GIVE each student you teach the opportunity to explore their creative freedom, guided by expert educators and professional artists — at their own pace.
📌 ENJOY learning art fundamentals with your students — gaining valuable professional development to become a better arts educator!
Doesn't it feel like you've spent countless evenings lesson planning, just to try something new with your students?

You see all of these amazing art projects ideas on Pinterest...but you don't feel confident in your drawing skills to get the same results.
You work hard to stretch a shoestring budget, but still see lots of art supplies go to waste.
As educators, we want to reward our students with the best creative experience in art class. It's one of the only times when students can use their imaginations to express themselves freely.
A great art education leads to children who are more aware, more cultured, and more confident, leading to overall better well-being and mental health!
The reality of art education in schools are continued budget cuts, shortage of resources and proper training, and lack of support for teachers.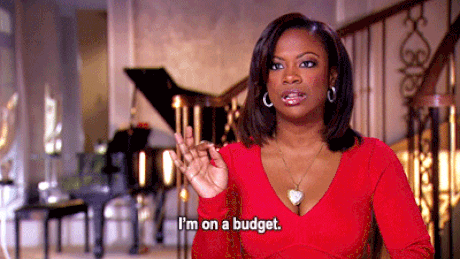 The curriculum guidelines have limited examples that expect educators to explain art concepts to kids without any of the techniques to bring their ideas to life! How do you teach the elements of art and principles of design to kids when you have limited art skills and training?


Every student learns differently, but there isn't enough time or resources to help each individual.

As class sizes continue to grow, teachers continue to juggle different needs in the classroom. Some students will finish WAY sooner than others and get bored, while others are frustrated and still struggling to catch up.
Some of your students love art and are thirsty for a challenge, while others complain that it's too hard. Kids with special needs require even more hands-on support and attention.
Art is supposed to be fun and creative — not draining and messy

You're trying to balance everything and discipline, and teach new art techniques, until it becomes an exhausting juggling act. The period ends and your students RUSH out, leaving materials everywhere, not washing their brushes properly and leaving a giant mess for you to clean up.


We've heard from hundreds of school teachers...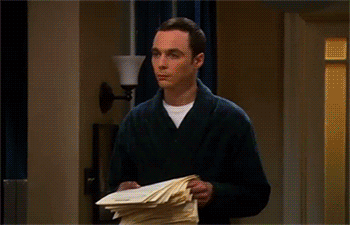 "I can barely even draw a stick figure—how does the school expect ME to teach art?"
"I find myself using the same lesson plans over and over again...I'm even getting bored of them."

"My students love to doodle and draw anime—but they show little interest and put in zero effort in the art projects that I assign."


Save the time and stress of lesson planning, and get instant access to an entire school year of art lessons with PROVEN results!

Instead of struggling to teach art with limited training, you can facilitate world-class art lessons designed by experts — that your students will love!

This membership provides a done-for-you art teaching system that will give teachers back their time and energy to enjoy the creative experience with their students. It will empower every teacher — even those with zero art experience — to facilitate effective and engaging art lessons in the classroom or online!




Become a better educator by LEARNING new art techniques and concepts WITH your students instead of assigning them projects that they dread.
Pick and choose modules that integrate art with other school subjects and themes to get additional marks in science, language arts, social studies and even math!
Register for this program to access our teaching blueprint AND get special educator pricing -- Save over 50% off our public course price!

Winged Canvas has been working with art teachers since 2014.

Our lessons are planned and executed by professional artists who are passionate educators, then curated and edited into bite-sized modules with learning supports.


At Winged Canvas, we believe that art is essential to humanity.

We envision a future where any student can access world-class art education, and any teacher can easily facilitate and support each individual's creative journey.



Our mission is to make art education easily accessible to everyone —

regardless of where they live or their social status.

Each video lesson is planned by a certified art educator, taught by professional artists and tested in live classes. Only the best lessons are edited into video modules containing bite-sized step by step lessons that are flexible enough for teachers to use all at once, or over the course of the semester.
Enjoy fun, engaging, and modern art projects with proven results!
☑️ Teach in-person and online seamlessly by sending the videos to your students.
☑️ Access different levels of art lessons so you can challenge your advanced students and support beginners who are struggling.

☑️ Unique NERD teaching method integrates art foundations with design thinking, allowing students to apply creativity to other fields of study.
☑️ Lessons are integrated with other school subjects for cross-curricular marks!
☑️ Supplemental step by step art techniques set the foundation for future creative freedom and success.
Teach and plan art lessons easily with the help of experts!
☑️ Lessons use basic art materials that are common and affordable — and include options for modification.
☑️ Pre-written scripts and instructions make online teaching a breeze!
☑️Save time with expertly designed templates, worksheets and rubrics that you can easily modify.
☑️ Students may learn at their own pace, and those who are absent can review the lesson on their own time, pausing in between steps.
☑️ Teachers can learn art fundamentals with their students, and get more time to focus on supporting each individual's creative journey.


Curated Content with Exceptional Value

On average, parents pay over $36 dollars per class for their child to attend our live virtual art programs to supplement what they learn in school. With our courses, you can provide your students with top quality video lessons and access to the same programs asynchronously. We select only our best and most popular class recordings to edit into video lessons. You'll have access to a library of art lessons so you can kill two birds with one stone—professional development for YOU, and high-quality art lessons for your students!
100% Satisfaction Money Back Guarantee

We are so sure your students will enjoy their learning experience that we'll give you your money back within 30 days if you are not fully satisfied.